The torch has been passed. Aly Lupinetti is President of Butch's Smack Your Lips BBQ. The daughter of famed chef and award winning pitmaster, Butch Lupinetti, is no stranger to the industry. Aly spent her childhood following her Dad around the country to multitude of barbecue events, such as the Best in the West Rib festival in Sparks, NV. Events like this enabled her to marinate in the BBQ culture and observe the company slogan, "Cook it low, Cook it slow, serve no swine before it's time" materialize before her own eyes. 
Being a pitmaster is the perfect match for Aly. She is no shrinking violet! This fiery redhead thrives on the competition and feels as though she is among family. These events are her second home as she has been joining her Dad since she was a mere 4 years old. Her time on the road, absorbing her Dad's winning ways, has made her a formidable opponent against and of the boys. She is a leader in her own right, whether tending the grill or managing the company. 
All of this experience has prepared her to blaze her own trail, but one thing will always stay the same – quality. The high standards the Butch's Smack Your Lips BBQ has consistently delivered continues to be upheld by Aly. The schedule of BBQ festival events is also being maintained. There is no doubt that Butch set the bar high with a portfolio of over 600 awards.  Aly is well equipped and has already grown the awards to over 700. So, world be warned.
Hot off the pit is a new flavor of Butch's BBQ sauce collection, Happy Apple. Stay plugged in , as this fresh entrepreneur visualizes her business growing with even more new and innovative ideas. 
Grace, happiness and family are what fuel's Aly's passion for the business. These ingredients, blended with her thorough knowledge of the barbecue culture, and topped off with her arsenal of mouth watering sauces and tangy seasoning is the perfect recipe to serve up the ultimate customer experience. With a strong foundation and the support of her husband Matt and her mother Lynne, she is sure to set the world on fire.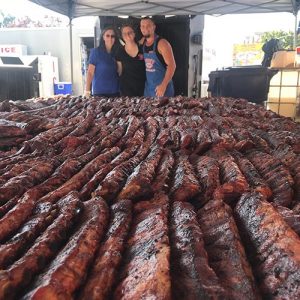 Butch's smack your lips BBQ started in 1974 from a passion for Carolina style slow cooked BBQ.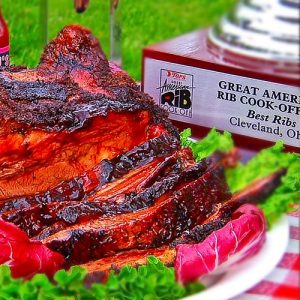 For news on Butch's BBQ, any new sauces, any appearances, recipes and more. Come back often!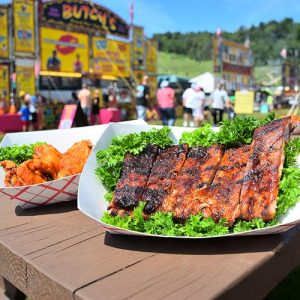 Find out which event where Butch's will be next! Also subscribe to our mailing list where we can keep you up to date!
Can't get enough of the awesome sauce at Butch's Smack Your Lips BBQ? Well then! Check out our store!