In the happy confusion that engulfed any of his legendary backyard parties, Butch, stopped cooking for a moment to meet a young, Matt Meyer, and instantly professed a fondness for the skinny lad. A mechanical wizard, and more than a bit of a daredevil, Matt entered Butch's Smack Your Lips BBQ family by electrifying and stealing the heart of Alyson Lupinetti. Today, as a member of the family, Matt is a dynamo of invention, constantly envisioning, designing, and constructing new BBQ equipment that keeps Butch's at the competitive forefront of the industry.
Working in concert with Alyson and her mom Lynne, his influence has facilitated the marriage of authentic family recipes with modern technology, leading a streamlined fleet to take to the road each summer. Once on the road Matt shines as the Ring Master of a well-choreographed operation capable of setting-up, cooking, serving thousands, and continuing to deliver America's best award BBQ day after day, year after year!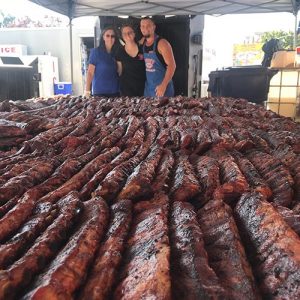 Butch's smack your lips BBQ started in 1974 from a passion for Carolina style slow cooked BBQ.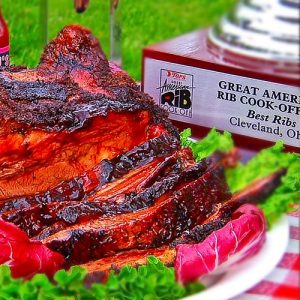 For news on Butch's BBQ, any new sauces, any appearances, recipes and more. Come back often!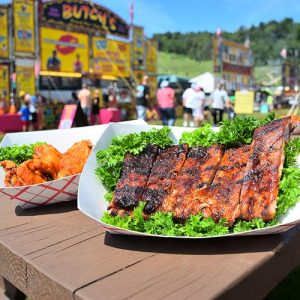 Find out which event where Butch's will be next! Also subscribe to our mailing list where we can keep you up to date!
Can't get enough of the awesome sauce at Butch's Smack Your Lips BBQ? Well then! Check out our store!